Seven secrets of sound mental health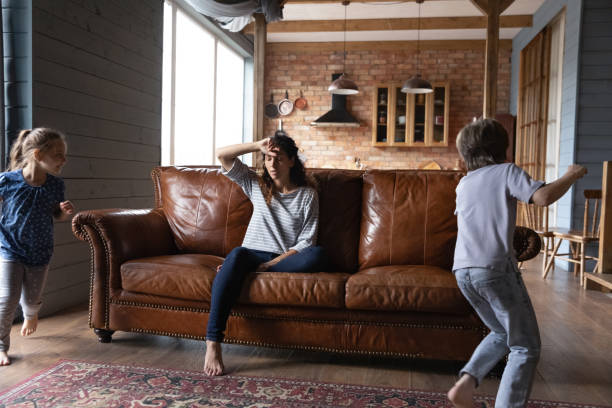 Taking care of your physical health, enjoying warm and trusting relationships with people close to you, gaining a sense of achievement and connecting with a community…
These are just some of the secrets of maintaining good mental health, according to leading Australian women's health organisation, Jean Hailes for Women's Health.
"There is no health without mental health, says Professor Jane Fisher, the Jean Hailes Professor of Women's Health at Monash University. "Take the time to focus on the positive and the things you can do to boost your mental health and sense of wellbeing."
LOOK AFTER YOUR PHYSICAL HEALTH
"Poor health or an ongoing health condition may limit your ability to do things and can affect your mental health," says Prof Fisher. "Try to be as physically active as you can and ensure you have regular health checks. Remember, it's important to feel confident to ask your healthcare provider questions until you have all the information you need."
ENJOY QUALITY RELATIONSHIPS
"Close relationships that have trust, warmth, humour, and where there is an 'I care for you and you care for me' understanding is one of the most important protective factors for mental health," says Prof Fisher. "So nourish good relationships, be committed to them, and get professional help to address destructive or negative relationships if necessary."
FIND DAILY OPPORTUNITIES TO EXPERIENCE ACHIEVEMENT AND SATISFACTION
"Each day we need to feel some sense of satisfaction with what we have achieved. It might be a simple thing like preparing an evening meal or putting a new plant in the garden, or it might be contributing to a project at work," says Prof Fisher. "But every day, find something that gives you a sense of reward or achievement."
LOOK AFTER YOUR PERSONAL SAFETY
"Violence at home or in your neighbourhood is harmful to health. So ask yourself, 'do I feel frightened of anyone close to me? Do I feel scared of going out alone?'" says Prof Fisher. "If you answer 'yes', can you get involved in a community activity to improve your neighbourhood so it feels safer? And if you are in relationships at home or at work where you feel devalued or mistreated, can you get some professional or outside help to address that?"
CONNECT WITH THE COMMUNITY
Find activities and projects in your local community that you can get involved with. At work, you might be part of a team working on a specific project. Or you can become part of a voluntary organisation; join a choir, a mother's group, the CFA if you live in a rural area, or even a team sport. "Feeling a connection and sharing an interest with other people is important and it is very satisfying to do something for someone else." says Prof Fisher.
WORK TOWARDS FINANCIAL SECURITY
Be fully aware of your (or your family's) financial situation and take an active part in decisions about how your household expenditure. "Look after your financial security. Know the details of family assets and debts, of insurance, superannuation and any employee entitlements. If this isn't your area of strength it's a good idea to ask for help," says Prof Fisher.
MAKE THE MOST OF YOUR STANDARD OF LIVING
This includes quality of housing and access to transport, healthcare and leisure activities. "These are things that are not so easily within personal control," says Prof Fisher. "Try to find a leisure activity that is free or low cost – such as joining in a walking group or community garden. Take part in community events that are pleasurable, don't cost you money but take you away from everyday obligations."
"As we age, and have the benefit of life experience and wisdom behind us, we often get better dealing with life's challenges," says Prof Fisher. "There are a lot of small things you can do to boost your sense of wellbeing that will help you to have a satisfying and rich life."