Identified Your USP But Struggling With Application? 5 Tips That Can Help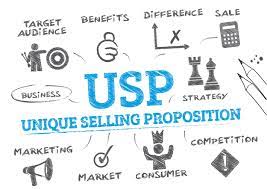 Your job is half done if you've identified your USP or Unique Selling Point. After identification, you can ​​differentiate yourself from other companies, and catch and nurture the attention of your consumers. 
The USP alone can't build or run a business. One must create a product or service that consumers won't find elsewhere. It is difficult to outdo the competition in every way possible. The uniqueness of an idea can't be guaranteed so think more carefully about what sets you apart. For example, maybe you offer old and rare alcoholic beverages that a buyer can show off or collect. 
Your product or services can be original but don't have enough promotional marketing material. A well-trained sales team can be persuasive and more likely to develop a chain of committed customers. The applications of your USP can highlight your brand's versatility.
Quality products, flexible return policy, unbeatable packaging, wide shipping zone, low prices, and other such claims when backed up with evidence develop some loyal customers trustworthily. A listing of the most popular products in any department, updated frequently impacts buyers, creates a stronghold and retains them longer. Discounts and offers make the customers feel wanted and encourage positive feedback.
Keep reading for some tips to help you with business strategies once you've identified your USP:
From business cards and brochures to mugs and t-shirts, these forms of merchandise ideas truly positively promote your brand as they don't have a sell-by date and they stick around. If you or your business is planning to sponsor a football team, create or strengthen the connection between the recipient and your company, and give physical corporate gifts like a club jersey. These souvenirs are a great way to stay remembered.
Promotional materials can suit any business and budget. They can not only attract new customers but also thank the existing ones. Corporate gifts show customer loyalty and how much you appreciate their business. They can also display all your contact information when presenting a potential client with something of use to them.
When people use your company's promotional items, they get more attached to your brand by seeing them regularly. This builds upon your brand's recognition.

A powerful sales team knows how to persuasively sell your goods and services. They are in constant contact with the target audience and are likely to develop a loyal following of customers by providing samples and encouraging them to know more.
In a reputed business, online entrepreneurship courses teach how the teams for marketing and sales work closely. A powerful sales team bridges the gap between a company's products or services and the potential customer's needs. 
Did you know that social media is a great marketing platform? 
Available at one's fingertips, one can use a platform like Facebook or Twitter to access your business and engage with customers. You can also flaunt your work quality and positive feedback. Assessments and feedback from unbiased observers or clients are seen as more credible, as they are not in direct league with a company. 
A company leads to closing deals faster with positive customer feedback. They help a prospect make the purchasing decision and business growth.
An increase in sales alone doesn't ensure the longevity of your business. Studies show that the success rate of selling to a customer you already have is higher than to a new client.
The quality of the customer support department is measured by the speed of help offered and the rate of satisfaction.
Conclusion
Response time and average customer satisfaction rating can decide your company's revenue numbers. These factors can produce consumers with higher lifetime values.