How to Get the Right Disability Support Services for You?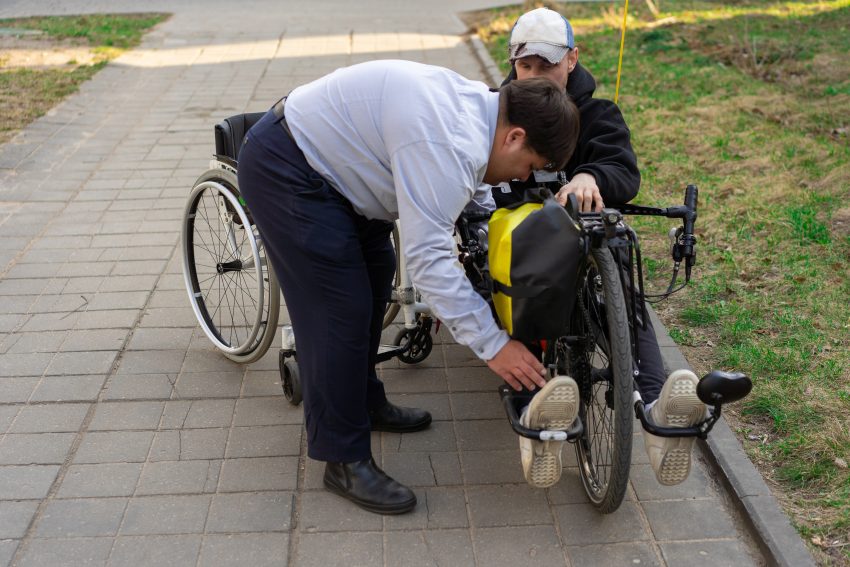 Introduction
If you are a person with a disability, you will know how important it is to have access to the right disability support services. Unfortunately, many people don't know where to start when it comes to finding the right service provider.
This is where this post comes in. We will outline the stages you should go through when searching for a disability support service and give you some tips on how to identify the right provider. 
Are you ready to start your search?
Stage 1: Initial Assessment
The first step is to find the right disability support service to undergo an initial assessment. This will help you to determine your specific needs and identify the services that may be available.
During your initial assessment, it is important that you participate in conversations with trained professionals. They will ask you questions about your medical history, current situation, and anticipated future needs.
You should aim for an initial assessment with a provider who has experience in assessing people with disabilities.
Stage 2: Locating resources and information
Once you have completed your initial assessment, start looking for resources and information about disability support services. This will help you identify the provider that best suits your needs.
There are many excellent online resources available for Disability Support Services (DSS). You can use this information to find disability support services in Melbourne, as well as learn more about specific types of DSS services.
You may also want to contact local advocacy groups or self-help organizations that focus on people with disabilities. They can often offer helpful advice and referral services.
Stage 3: Making the Decision to Use a Disability Support Service
Once you have located a potential DSS provider and reviewed their services, it is now time to decide to use them.
It is important to consider your budget and preferences before making this decision. You should also be sure that the service you are considering meets your specific needs. Some factors that you may want to consider when choosing a disability support service include:
Provider location – Are they located near the area you live or work in? This can be important if you need assistance with accessing immediate services.
Provider accessibility – Do they have any accessible features, such as wheelchair access?
Fees—Is their fees affordable? You may also want to consider how often the provider offers discounts or free services for people who need social assistance.
Services offered – What services does the provider offer? This can include things like wheel-chair access, home modifications, and personal support.
Duration of service – How long is the contract for? Is there a minimum term that you need to commit to?
Ongoing support – How will you be notified if the provider needs to change or discontinue services? Are there any specific services that you need to attend to even if your contract ends?
Step 4: Making Arrangements & Tracking Progress
Once you have decided on a disability support service and have made arrangements to use them, it is important to keep track of your progress. This will help you stay motivated and ensure that you receive the most beneficial services possible.
Some things that you can do to maintain motivation include:
Establishing achievable goals – Set modest but challenging goals for yourself and make sure that every goal has a corresponding action plan. This will help ensure that you continue working towards your overall objectives.
Recording your progress – Keep detailed records of all changes in your disability and your overall progress. This will help you stay accountable for your successes and mistakes, as well as track the impact that the disability support service has had on your life.
Teamwork – Ask family or friends to assist you with some of the activities associated with achieving milestones, such as grocery shopping or cooking meals. 
Having a supportive friend or family member can go a long way in helping to maintain motivation and keep a positive outlook during difficult times.
Conclusion
There is no one-size-fits-all approach to overcoming a disability, as the best way to manage it will vary depending on your individual situation. However, by using a variety of strategies such as self-care, teamwork, and motivation, you can help make the process more manageable.
If you have any additional questions or would like more information on how to overcome a disability, please feel free to contact us.