Cleaning Tips for Moving into a New House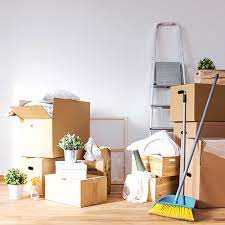 It is important to prepare for a thorough cleaning of your new home before you move in. It is important to take the time to clean up your home before moving in all your belongings. You might consider moving your belongings to self-storage while you wait to move. This will allow you to take the time to clean up and settle in. This guide contains the best cleaning tips to help you move into your new home.
How do I clean a new house?
Although it can be difficult to know where to begin cleaning, there are some things you should do to ensure your home is clean. You should inspect your home for damage to the walls and fixtures. These can be repaired before you move in, which will make it easier to clean and move your belongings into the new home. Here's a list of things to do before you clean.
Take a look at your wall fixings for loose screws, nails or hooks.

To ensure that all sockets and light switches work properly, test them.

Dust every room to remove dirt and dust. Pay attention to corners, windows, and doors.
Bathroom Cleaning
You might not know where you should start. It is important to ensure that you clean everything and allow for some retouching so that it doesn't get forgotten. This checklist will help you clean the bathroom.
Make sure to clean any extractor fans. They can collect a lot of dust, which can cause a mess.

Use a grout cleaner as soon as possible and allow it to soak in.

Next, clean the walls, doors, and fixtures with an all-purpose cleaner

Make sure to scrub the tub thoroughly to get rid of all dirt

Use a special cleaner to clean the toilet. Make sure you also clean the base

Before mopping, vacuum the floor.
Kitchen Cleaning Checklist
The Kitchen is another area that could have been overlooked. Make sure to make time for cleaning. The kitchen is likely to be neglected and need attention. This checklist will help you clean your kitchen.
You will most likely have neglected your oven, so make sure you clean it thoroughly

You should clean all appliances in your new home, including those that were included with the purchase.

Fridges, microwaves and freezers are all included.

If you bring your own appliances, make sure they are clean before you turn them on

To ensure that countertops are free of germs, make sure you scrub them.

Finally, vacuum and sweep the floors to get rid of any dirt.
Bedroom Cleaning
Make sure to clean the bedrooms before you move in to your new home. Although they don't need as much attention as other areas, you should clean them before moving in your belongings. Check out our checklist to clean bedrooms.
Dust your bedroom to get rid of dirt. Pay attention to the windows sills and doors.

Make sure to clean any built-in furniture.

Give your windows a good clean.

Give the floors a final clean.
Finishing Touches
Before you move your belongings into your new home, there are a few things you need to remember. You can give your carpets a thorough clean now so you don't have the hassle later. Carpets that haven't been cleaned in a while are most likely to be neglected. Give them some attention. Even though it is not necessary, you can clean outside to complete your clean and ready for move-in. You can clean your outdoor windows yourself or hire a professional to do it for a fee.
Now you are ready to move in to your new home. It is important to clean your home before you move in. It can be stressful to move into a messy home, and then have to clean it up later. It is best to do this first.