How to wax a car properly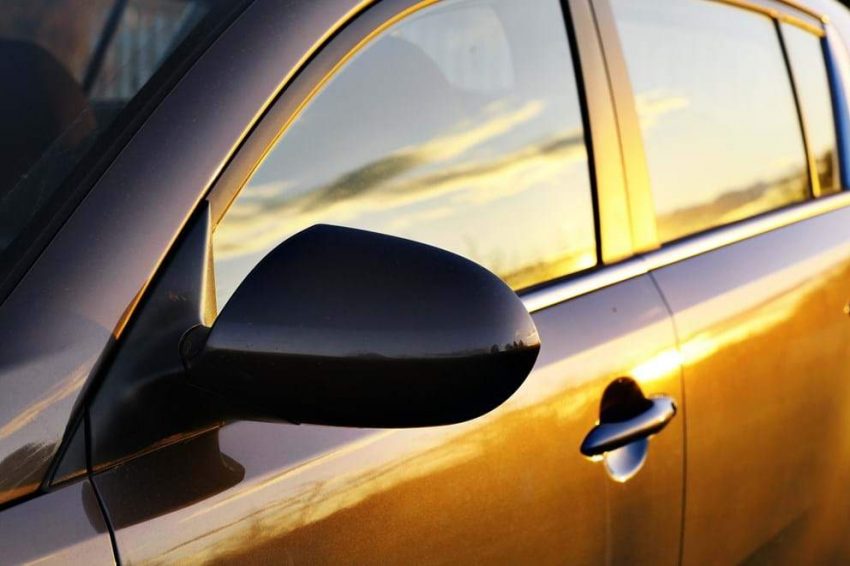 You want your car to shine like new! But how do you make it last? This guide will show you how to wax your car with specialist automotive wax. It doesn't matter if you use an electric buffer or a hand-held tool, it will leave your panels looking shiny and protected.
Few people have the time or money to pamper their cars for hours. It takes just a fraction of the time to transform dull and tired paintwork into a professional-looking finish by using the right car care products. This will help to protect your panels from future sun damage and environmental cosmetic factors. It will also preserve your model's beauty, value and aesthetic appeal.
Car wax consists mainly of carnauba wax. This wax is derived from Brazilian palm leaves. It is also used in many commercial industries. The carnauba wax is then enriched with other natural waxes or synthetic polymers. This gives your car a deep, glossy shine after the waxing process. Due to the special formulas of Smart Shield Technology and Hybrid Technology, we have many different wax products. This allows you to choose the right product for your needs based on how you want it to be applied and what you are looking for.
PREPAREMENT FOR WAXING
REMOVE DIRT AND GRIME
After washing the panels with a special shampoo to get rid of any dirt or grime, rinse them well with plenty of water and dry them thoroughly. Turtle Wax makes a variety of car care shampoos including the popular Turtle Wax M.A.X. Power Car Wash. This is the only car wash that has a higher pH cleaning power, making it ideal for cleaning any type of dirt and grime.

You can also try the Turtle Wax Snow Foam. You can apply it by hand or using a foam gun. It leaves a rich lather that won't strip waxes or sealants from the car's surface. This is particularly important for people who detail their cars often.
Tackle Defects
Polish the car's surface.

 Finally, polish the panels to fix any defects. The polish's slightly abrasive properties should remove any wax layers, grease, and dirt. For the best results, try Turtle Wax Clean Polishing Compound.

Paintwork imperfections can be removed. You should use a more abrasive cleaner to remove any visible swirls or scratches from your car's paintwork. The Turtle Wax Scratch Repair & Renew is specifically designed to address these issues. It uses Heal & Seal technology and protective resins to repair years of damage in just one application.
Benefits of waxing your car's surface
Protect your freshly-revealed coat with waxing

It will protect your vehicle from scratches and keep it looking new.

It can reduce the frequency and need for car polishing.
BEST CONDITIONS TO WAX
First, avoid direct sunlight and freezing temperatures.

Car wax is most effective when it is kept at a cool, optimum temperature. If you are working in the sun on a hot day or in a garage during a cold one, keep your car in the shade.

Working indoors has another benefit: you can avoid contamination from bird droppings or other airborne contaminants.
What type of wax should I use?
There are many ways to use waxes. The most common include liquids, pastes, and sprays.

Spray wax

 can be applied quickly – but shake the bottle first.

Paste wax

 is harder to use, but provides better results.

Liquid Wax

 is somewhere in the middle between effort and results. Mix the ingredients well by shaking them again before you use.
Our extensive range of car waxes covers all types of car wax. This allows you to choose the right product for you. You can also test out a few different formulas with the budget-friendly products.
HOW TO WAX A CAR BY HAND
SPRAY WAX APPLICATION
Step 1

 Apply the wax (such as Turtle Wax Ice Spray Wax) directly to the car's surface. Work one section at time.

Step 2

 Rub the wax in with one side of an absorbent microfiber towel. To achieve the best results, take your time with each panel.

Step 3

 Blot the product with one side of the microfiber towel.

Step 4 –

Repeat this process if necessary.
Our Turtle Wax ICE Seal N Shine is infused with carnauba wax so it can be used on both dry and wet cars.