What is a Skip Bin and How do They Work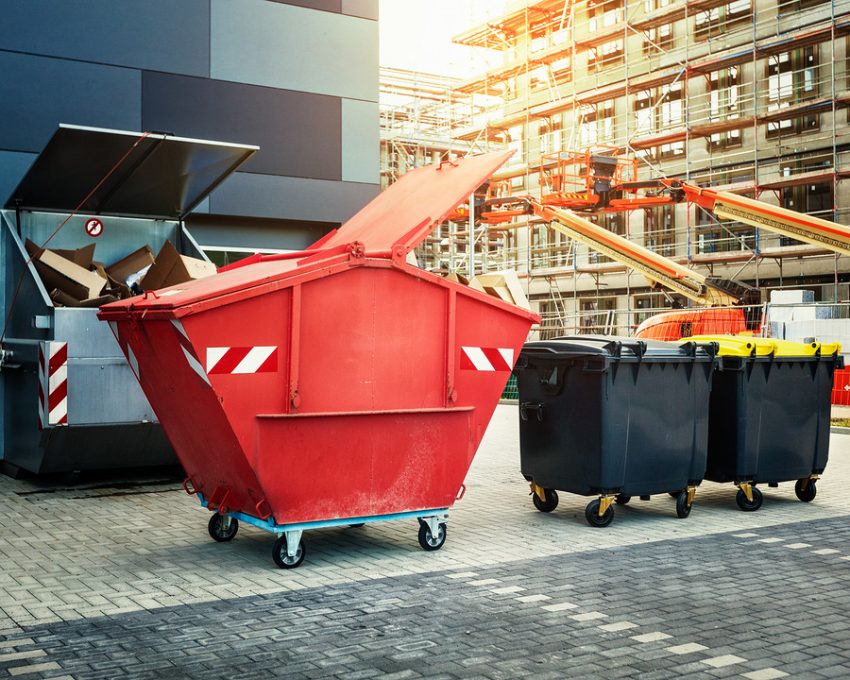 Skip bins are also known as mobile skip bins and they offer a great solution for waste management. Skip bins are large, metal containers that can be transported easily and contain a specific amount of waste.
Hiring a mobile bin is a common practice for homeowners, business owners, and larger organizations like schools, hospitals, and factories. It allows them to dispose of wastes of any kind. Skip bins are often seen in the streets and outside of buildings you visit or live. Learn more about how the mobile skip bin rental works.
Skip Bin Hire
Skip hire companies rent skip bins on a long or short-term basis in order to simplify rubbish removal. The most common option is short-term hiring, but "permanent bin hire" or long-term skip hire is also popular among businesses that produce a constant stream of waste.
Skip hire is flexible and convenient
You can choose the size of your mobile skip bin and what type of waste to discard when you book it. This is a much more convenient way to remove waste than depending on the council.
The skip will be delivered at a time that you choose. After you receive your skip bin you can then fill it.
Skip bins for all waste types
If you are new to hiring skips, this part can be confusing. It's actually a simple concept when you take a closer look.
Hiring companies will set aside certain skip bins for specific types of waste. Skip bins are available for green waste, as an example. This is an eco-friendly skip, and the contents of this type can be composted after removal. No other types of waste can be placed in green skip bins. Garden waste is a good fit for green skip bins.
Hire skip bins: Choose the right type
When someone, for example, places plastic bags or metals with green waste, the load becomes useless and can't be recycled.
Other skips are available, including those that are designed for soil or dirt, rubble and bricks as well as mixed waste.
Skip bins can be used to dispose of bricks and rubble
Mixed waste skips have become very popular, as they can be used for almost any kind of waste.
How do I choose the right size of skip bin?
Skips come in a variety of sizes. The skips are usually measured in cubic meters, but you can also think of them in terms wheelie bins to determine the size that you require. This guide shows the amount of waste that each size can hold in wheelie bins.
What cannot be put in a skip
Skip bins are not suitable for certain items. The items that are prohibited pose a danger to either health or safety.
Most of the time, the prohibited wastes are unstable or pose a fire hazard. Here is a list with the most common prohibited items.
Hazardous waste
Asbestos
Batteries
Fluorescent tubes
Oils
Paint
Asbestos can be extremely toxic and highly unstable. As inhaling the asbestos particles can have serious consequences, it is important that only organizations with experience and expertise manage and remove this material.
Woman wearing hi-vis jacket with eye protection, hard hat and hard hat
Only specialists are allowed to handle asbestos
Batteries can ignite spontaneously, which is not ideal if they are placed in a skip bin filled with dry waste.
Batteries
Do I need a permit to park my skip bin?
Skip bin permits are mentioned when you skip bin hire in south auckland for rubbish removal.
You do not need a permit if you are planning to put your skip in your garden or on your land.
Skip bin permits
If you wish to dispose of your waste in a more efficient manner and want to place the skip bins on public property, you will need a permit. Your local council offers skip bin permits at an affordable price.
You should always contact the local council if you are unsure of who owns a piece of land.
Placing your skip bin
When the waste does not have to be moved very far, it is easier to remove. You will be asked to provide information about parking when you book a bin. There will also be an area where you can request special considerations. You may, for example, need to use your garage frequently and don't wish to have your skip bin placed right in front. When deciding where your mobile skips should be placed, always consider both access and convenience.
Skip bin permanent hire
Many businesses have a constant need to remove waste. If you are looking to install a permanent skip, it is important to think about the location of the bin in relation to the premises.
Can the staff safely and easily reach the skip bins? Is there a reasonable distance between your premises and the skip? Mobile skips are a time-saver, especially for companies that generate a lot of waste. These skips are an eco-friendly, responsible solution that is much cheaper than a waste removal service.
How much can I put in a bin for waste?
Fill your skip bin only to the line. Do not pile waste over the top of the skip bin. This can be dangerous to those who are collecting the bin and passersby.
Skip bins that are overfilled
As you fill up your skip, start with flat items. It may be necessary to break down boxes or furniture in order to save space.
How do I place my rubbish in a bin for skips?
The ramp is included with most domestic-sized skips. The ramp allows you to easily use a wheelbarrow for heavier items. Push a wheelbarrow up the ramp, then empty it into the skip bin.