Various Types Of Kitchen Bench Tops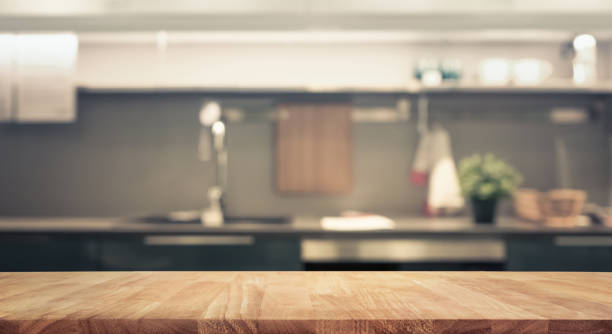 You should spend enough time and effort on the kitchen bench top if you're planning a new home design or renovating an existing one.
This is a feature that is essential for cooking. The bench top can be considered a focal point in your kitchen. You can choose from many styles and materials for your bench tops. There are many materials available, some of which are listed below.
7 Types Of Kitchen Bench Tops
1. Timber
A kitchen bench top made from timber can bring a rustic touch to the space. They can be paired with marble to create the perfect look. Timber isn't resistant to scratches and requires regular sealing. This will vary depending on what type of timber you choose.
2. Engineered stone
This material is a popular choice for kitchen bench tops. It is heat and scratch-resistant, non-porous and easy to maintain. These stones are made up of natural quartz and resin.
3. Stainless Steel
This is the best option for those who want a modern or industrial kitchen. This material will make your kitchen modern, but it is also resistant to heat and bacteria.
4. Synthetic Solid Surface
A solid-surface bench top can be easily moulded and shaped. They can also hide any joins in the slab. They are one of the best options for hygiene. They can easily be repaired, so you don't have to worry about any cuts or scratches. These are a wise investment, even though they might be a bit more expensive. They tend to last a long time and are very affordable.
5. Marble
Marble is a beautiful and elegant choice for any space but requires more care and maintenance. Marble is porous and soft, so it is susceptible to cracking, staining, and scratching. This material can be sealed and maintained to prevent staining. This material may be more affordable than other options, but it will need to be maintained if you want it lasts.
6. Laminate
You can find various laminate options with different styles, colours and designs over time. This can be a good thing, but it is easy to scratch and it is difficult to repair. The joins are invisible, but this is a great solution for the kitchen.
7. Granite
Although it is considered the most durable material for kitchen bench tops in Brisbane (and also requires regular maintenance), it can still be used. It can last a long time if you put in the effort to keep it clean. Because it lasts longer than engineered stone and laminate bench tops, it is considered a premium product.