How to Hire a Carpet Cleaner?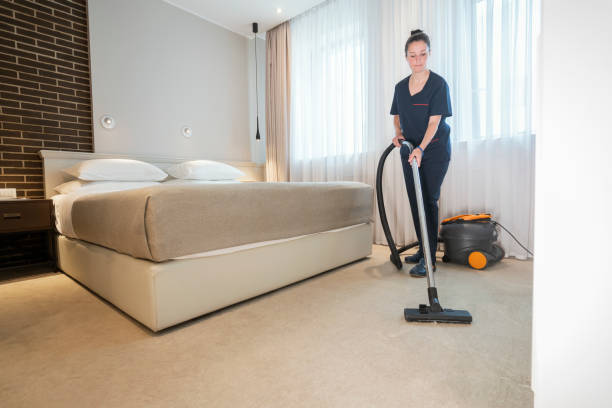 Carpets and rugs can look new again with a good cleaning. Cleanliness extends the carpet's life and improves indoor air quality. Are there food and beverage residues, muddy footprints, pet stains or general dirtiness on your carpet? Look for a company with a proven track record of providing excellent service at affordable carpet cleaning prices.
You can do a few things to ensure you get the best deal for the job. Look for qualified carpet cleaners in your area. You will have the best carpet cleaning experience. Follow these steps.
Before you hire a professional carpet cleaner
Your choice of company will determine the quality of your carpets or rugs. The best rug cleaning companies use high-quality equipment. They also employ skilled technicians. All stains will be removed from your carpeting by the technicians.
Poor handling techniques, such as poorly mixed chemicals and poor brushing, can cause permanent damage. Poor practices are something you want to avoid.
It is important to obtain accurate quotes, verify the company and ask questions before hiring a cleaner. It is important to ensure that the cleaners are properly trained and have all the necessary equipment (including cleaning machines).
Get accurate quotes for your carpet cleaning project
You're already on the right track if you have all of your details in place before you reach out to companies for a quote.
These variables will help you give the technician as much information as possible about your expectations.
Square Feet of Clean
Prices for carpet cleaning in Tuart hill at home are often quoted per room or by the "area". This is not as accurate as pricing per square foot. Some companies may consider more rooms as part of your home than you do. The company may charge you for two rooms in what you see as one space.
You can use these stains to your advantage
Consider which areas or stains in your carpet require extra attention. Do not ignore carpets that are just looking dingy. You should also be aware that your mother-in-law spilled Pinot Noir on your carpet last Thanksgiving.
Your Timeline
A typical time to clean one room is 20 min, but this can vary. This depends on how much furniture you have to move and the cleanliness of your carpet.
If there is only one area that needs to be cleaned, you will need to reserve a portion of your day. If the entire house requires carpet cleaning, the cleaners will be on site all day. The company will allow 6 to hours for drying any room.
These factors will help you get at least three estimates from cleaners. To understand their pricing, it is important to discuss pricing with each cleaner.
Refer to the references and qualifications of the carpet cleaning company
You should verify the credentials and read reviews of any carpet cleaning company you consider hiring. These are ways to ensure that the company you hire is legitimate
Examine Industry Training and Certifications
Ask about the training of technicians at the company. The Institute of Inspection, Cleaning, and Restoration Certification Carpet Cleaning Technician Certificate is acceptable. This school is the most well-known and widely used training school in the cleaning and restoration business.
Find the Carpet Cleaning Company's Reviews and Experience
Experience is more important than formal education. Knowledge can only be gained through hands-on experience. For customer reviews, check out the history of the company online and on social media sites such as Facebook.
Ask your neighbours and friends about their past experiences and who they used. You'll be happier if they are happy.