Things To Do In Waihi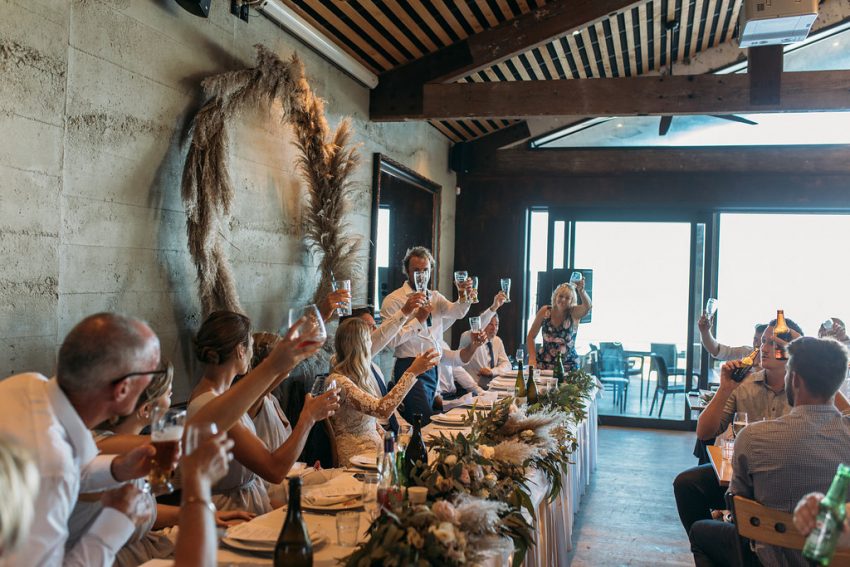 Waihi beach is an excellent holiday destination, whether you're looking to surf or shop. You can do all kinds of fun things there. You can enjoy a great holiday in Waihi by checking out these awesome Waihi activities!
Before We Begin…
The Porch Kitchen and Bar offers a variety of accommodation options in Waihi
Surf and Sun Bach Waihi Beach Holiday Home
Surf and Sun Bach is the perfect choice for a family holiday or group trip to Waihi.
This modern holiday house is furnished with all the comforts of home, but has the feel of a wonderful getaway. Surf and Sun Bach in the summer is bright, airy and refreshing. 
In the winter, you can enjoy the fireplace with a wood burning fire, play a board game or listen to music on the Bluetooth speaker. Pack your favorite pods to enjoy a Nespresso every morning!
Hillview Delights – Waihi Beach Holiday Home
Hillview Delights has you covered for four-seasons-in-a-day weather too with plenty of heating and air conditioning, perfect for curling up in front of the Smart TV with Freeview, or with a book – a welcome treat to help melt away any stress. Children can play board games while adults enjoy drinks on the deck.
The Flat White is just six minutes away from the beautiful sands at Waihi Beach. Sunrise swims, brunches and coffees at The Flat White are the perfect way to start each day in this stunning holiday home. You can then stroll back to Hillview Delights and relax in the hammock. Now you're on vacation!
The Barn – Waihi holiday home
The Barn is a great option for those looking to be a bit closer to Waihi Town.
This 1.2-hectare property is located just two minutes from Wahi. It offers peace and quiet minutes away from Waihi. The Barn is home to free-range geese and hens, a Japanese Garden, vegetable gardens, orchards and ponds as well as a stream and an extensive flora.
The Barn strives for the best combination of rest and serenity, while also catering to your self-catering requirements. The Barn provides a complete breakfast upon arrival. It includes two types of milk, homemade bread and muesli as well as local honey, condiments, bacon and eggs from The Barn's own hens. Weetbix cereal, homemade pastries and seasonal fruit from the garden are included in your accommodation's breakfast basket.
The Barn has two bedrooms, one bathroom and a washer. This is a great option for small families or couples. The Barn's bedrooms are spread over two levels and offer privacy for everyone.
Waihi Wonder – Waihi Holiday Home
Waihi Wonder, a three bedroom Waihi Beach vacation home is the perfect place for your next beach getaway! This home is perfect for year-round living and only minutes away from the beach!
This Waihi holiday house features a comfortable open-plan living area that extends out to the deck. Enjoy the laid-back holiday atmosphere with the BBQ, and enjoy the kiwi summer.
The bedrooms 1 and 2 of this Waihi accommodation both open to the deck. Bedroom 1 has a queen-sized bed, while room 2 has a large double bed. The third bedroom has a bunk bed plus a single bed.
The deck is the perfect place to relax and enjoy the games or just kick back on the lawn!
The beach is within walking distance, and the outdoor shower will be available to you after a day of sand or surf. If you want to eat out, head over to the local bar and waihi beach cafe.
Waihi Restaurants and Cafes: Try Some Local Food
After a day of sun, a beach trip would not be complete without stopping at a local restaurant for a cold drink, a handcrafted sandwich or a cool dinner.
You can't go wrong with the many restaurants in Waihi. Start with these local favorites:
Flat White:
Flat White is a Waihi Beach institution that offers delicious food and drinks to all.
The restaurant's brunch and lunch menu are perfect for a beach day, and the dinner menu is elegant and delicious with stunning beach views.
The deck at the Lifeguard Club
The Deck at the Lifeguard Club is only open on weekends. You can visit it to support local lifeguards and search and Rescue teams. The Deck at the Lifeguard Club offers light meals, non-alcoholic beverages and lunch-to-go.
Waihi Down Thyme
Down Thyme, in Waihi, offers a wide variety of Mediterranean dishes. After a beach day, nothing is better than a tasty and light meal.
They also have a Wine Club, which includes guest speakers from the wine industry as well as curated meals that include wine pairings.
The Surf Shack
The Surf Shack offers the best New Zealand craft beer and wine selection, as well as freshly roasted coffee. Locals seeking an authentic beach town restaurant will love the Surf Shack.
Book a table in advance because the restaurant can get busy. You can also order food with contactless delivery and enjoy it in your own home.
The Rising Tide
The Rising Tide is a great place to enjoy local beer in a relaxed and social atmosphere. This is the award-winning beer tasting room of Mount Brewing Company.
They also have a great selection of New Zealand wine and craft cocktails created by their bartenders.
Johney's Dumpling House is a street vendor located in the middle the brewery.
Waihi Beach Walks
Waihi Beach is the perfect place for long walks on the beach! You can choose to walk along the sand, or you can pick one of these more established routes that offer views and exercise.
Waihi Beach Walks: Orokawa Bay Walk
You will start at the northern tip of Waihi Beach and follow the coastline in the lush jungle like headlands to reach the beautiful Orokawa Bay.
Plan on a 45 minute walk to reach a scenic picnic area. This is a nice, easy walk that's great for anyone who wants to get outdoors but doesn't want to sweat too much.
Bowentown Nature Walk: Waihi Beach Walks
Bowentown is the perfect place to relax, enjoy swimming and get some exercise.
The loop starts at the top for breathtaking views, and then you hike down to the cove where there is a swimming area. The total distance is less than two miles, making it a good way to get in a swim and stretch your legs.
Waihi Beach Walks: Homunga Bay Hike
Homunga Bay is a great place to go for a classic New Zealand hike. The trail will take you through a secluded pohutukawa woodland with numerous viewpoints. It's a well-maintained trail but you should still be prepared. Bring water and snacks, as well as the correct footwear.
Waihi Beach Walks – The Trig Walk
The Trig Walk is sure to get your heart pumping with its stunning views and steep stairs. This strenuous hike is 3 km in and out, so allow yourself about an hour and a half to complete it. Climbing through the bush will reward you with a panoramic view of Waihi Beach and the Coromandel Coast, as well as the Bay of Plenty.
Golf your heart out with Mini-Golf and the Golf Club
Waihi Beach Golf Course is the perfect place to play golf.
Waihi Beach Mini Putt:
Waihi Beach Mini-Putt Course is an excellent way to spend a day with friends and family. You can compete with your friends or simply try to do well!
Waihi Golf Club:
The Waihi Golf Club is a great place to perfect your swing if you are serious about it. It offers 18 holes with stunning views of the beautiful surrounding.
There are few places better to play golf than this 100-year-old course, which is well maintained.
Waihi Cycle Trail: Cycle Around Waihi
Waihi Beach has one of the most beautiful cycling trails in New Zealand. Hauraki Rail Trail is built from retired railway parts, which means the grade will always be easy.
The trail stretches from Kaiaua, in the north, to Hobbiton, in the south. These are the best spots to enjoy the trail around Waihi Beach.
Waihi Cycling : Waihi beach
Enjoy the breathtaking views of the river, gold-mining adventures and waterfalls as you pedal through this gorge! You can have a truly unique experience by cycling through a 1110 meter tunnel using only your headlamp.
Waihi Cycling Goldfields Heritage Railway
Take a trip back in time on the Goldfields Heritage Railways when your legs are tired of cycling.
Waihi Beach shops offer a variety of seaside themed products.
The Village at Waihi Beach is a great place to shop. You can spend the entire afternoon browsing through shops and cafes themed around beach themes.
Beach Treats has the best seaside souvenirs. We promise you won't be disappointed!
Waihi Bays : Visit some of the most beautiful bays
Waihi Beach has some amazing bays. Make the most of these while you are there! Anzac Bay and Shelley Bay are both great spots for a relaxing walk.
Orokaway Bay is 45 minutes of New Zealand Christmas trees, also known as Pohutukawas.
You can also hire a kayak at Waihi Beach to explore the bays and get a new perspective.
Waihi Waterfall : Swim at a 28 meter waterfall
A holiday would not be complete without chasing at least one waterfall. William Wright Falls Track starts at Orokawa Beach and leads to an impressive 28 metre waterfall.
Bring your swimming gear, because you will want to dive into the natural rock pool to swim as soon as you see this waterfall.
Visit Waihi Beach
Waihi Beach, New Zealand is one of the safest surfing beaches in New Zealand. What better place to learn to hang ten or just hang loose? ?
Hang Ten is a surfing maneuver in which the surfer stands on the board and dangles their toes from the nose.
Non-surfers can also enjoy the calm waters for paddleboarding and swimming. You can spend as much time on the water as you like. Sweet.
Find gold in the Waihi Gold Mine
You can also take a tour of the Waihi Gold Mines to see what goes on behind the scenes.
This guided tour allows you to get up-close and personal with the modern gold mining process, and will teach you about every stage.
Waihi beach is a great place to learn about the history of Waihi's gold mining. It's only a 20-minute drive away from the beach. You can explore the historic gold mine tunnels and admire the beauty of the Waihi beach.