The Benefits of Concrete Flooring for Commercial Spaces: A Quick-Start Guide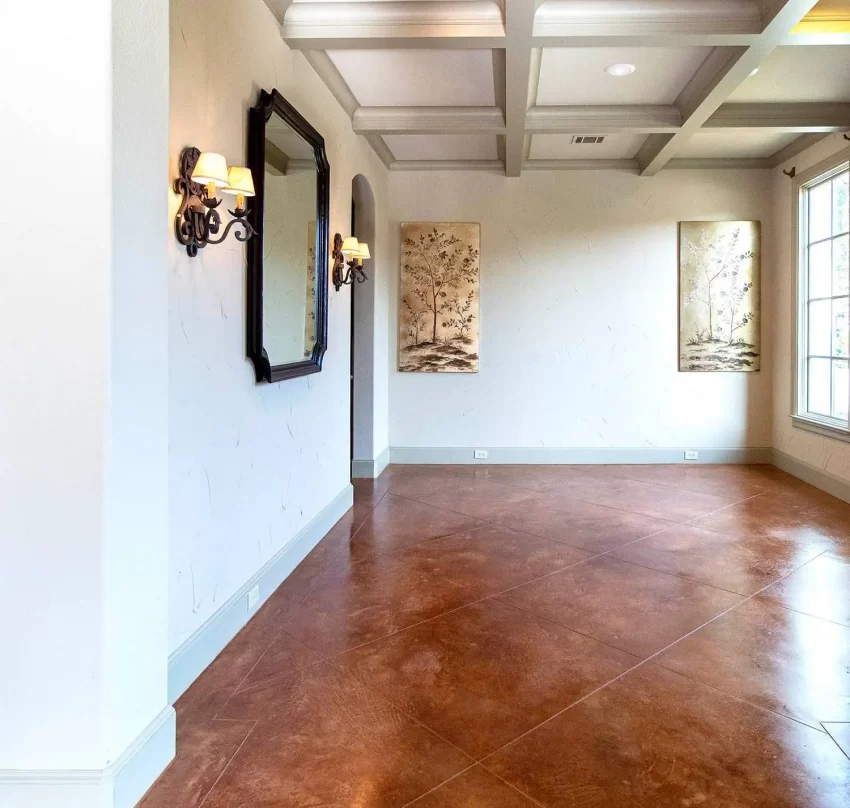 Concrete flooring is popular for commercial spaces because of its versatility, durability, and low-maintenance requirements. This blog will examine the benefits of concrete floors and how they can enhance the appearance and functionality of commercial spaces. Concrete floors can be used in a variety of industries, from retail to factories. They offer many benefits not found in other flooring types.
Considerations essentielles
When choosing flooring for a commercial space, you need to consider several factors.
Durability
It is essential to select a flooring material that can withstand heavy foot traffic.
Maintenance
Think about how easy it will be to maintain the flooring over time. Concrete, for example, requires minimal maintenance. Other materials may require more frequent cleaning.
Safety
Choose flooring that is safe for customers and employees.
Cost
Consider the cost of both the initial flooring and any maintenance or replacement costs.
Aesthetics
Your commercial space's flooring should complement and enhance the design of your space.
Compatibility with other materials
Consider the interaction of the flooring with the other materials, including the walls, furniture and fixtures.
Sustainable options
Consider choosing flooring materials with a low environmental impact if sustainability is important to you.
Top Three Industries Selected for Concrete Floors
Concrete floors are easy to clean, durable and long-lasting. Installing concrete floors is cheaper than other materials. With epoxy designs and coatings you can customize your floor to match your business's aesthetic. These floors can be used in a variety of commercial settings. These include:
Retail
Polished concrete floors can be used in retail spaces with high foot traffic. They are also resistant to heavy foot traffic. They are also easy to maintain and clean, which is important for retail spaces that have a lot of traffic and can be prone to spills. They can be polished to a high gloss, which gives retail spaces a modern, attractive appearance.
Food and Beverage
Concrete floors are a great choice for food service businesses, restaurants, bars and other establishments that serve food. The ease of maintenance and cleaning makes these floors a great choice for the food service industry.
Exercise and fitness are important for a healthy lifestyle.
Concrete floors can withstand heavy equipment and weights, which makes them ideal for gyms and fitness centers. Concrete floors are resistant to scratches, scuffs and other damage. They make a durable flooring option. Concrete floors are suitable for a wide range of fitness and gym settings including weight rooms and cardio rooms. Concrete floors are popular because they are easy to maintain, have a high shine and last a long time.