How to help those with depression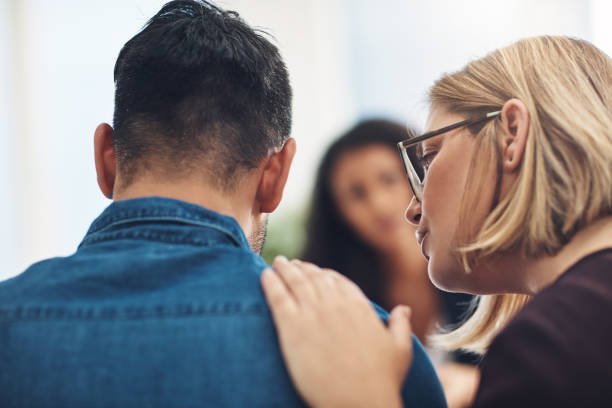 Television presenter Jessica Rowe spent many years longing for a baby, which is why she struggled to understand her depression following the birth of her first child.
One in eight mothers experience some kind of post-natal depression in the first few years of their child's life and in this interview Jessica talks with Deborah about how it can be difficult for people to reach out to those experiencing mental illness. She said that at first many of her friends didn't understand what was going on with her.
"On the outside I had everything – a beautiful baby, a wonderful husband, a successful career. I finally had what I'd dreamt of my whole life – and yet I felt wretched," she explained.
Jessica says that it can be hard for outsiders to understand depression, unless they've experienced the debilitating illness themselves.
"It's not helpful to say to someone who is suffering from depression – 'What have you got to be depressed about?' or 'Get over it' or 'You'll be right'. And talking about how others are worse off is also not going to help the person suffering from depression. It's a serious illness and needs to be handled with care and respect," Jessica said.
According to Beyond Blue – more than 3 million Australians are living with depression or anxiety.
Depression is not about feeling moody or sad from time to time – it's about experiencing an intensity of these feelings for long periods. This can lead to physical and mental health problems.
Despite society being more accepting of depression as an illness, Jessica believes more changes need to be implemented in the workplace to allow those suffering from depression to receive the same kind of sick leave as those who have physical health problems. She also believes people with anxiety and depression can be unfairly labeled as 'unreliable' when it comes to the workplace.
If you know of someone who is struggling with depression and you are not sure how to help them, here are some things to consider:
Let the person know that you've noticed a change in their behaviour
Allow the person to talk about their experiences and let them know you are willing to listen to them
Offer to take the person to see a health professional or arrange an appointment for them
Encourage them to do regular exercise and eat well
Try to get the person's friends and family members to include them in social activities
Encourage them to stay away from drugs and alcohol while they are feeling down
Guide the person to helpful information and support sites online such as Beyond Blue and The Black Dog Institute.
Beyond Blue also has a one-minute checklist that people can fill out in order to assess their condition.