Automatic gates can increase security in a property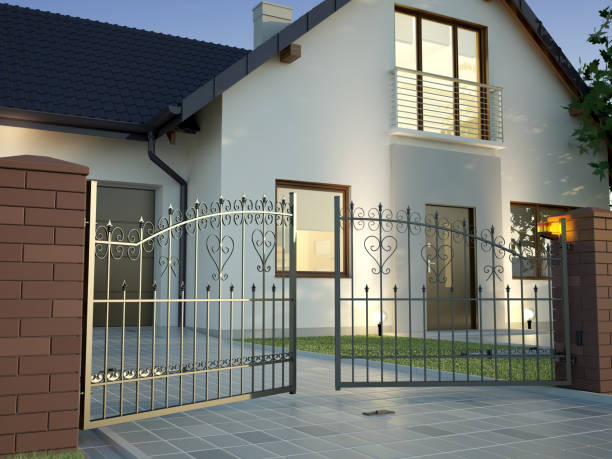 It's pouring down outside, and you're inside your car. The gates are locked. In this situation, who wants to open the gate when it rains? It's always going to be negative. Automatic gates could save you from this. Many people are concerned that an automatic gate will be too costly to install. This is false because many customers install them as a necessity. The automatic gates can help when it rains or is too hot. You will find many other benefits to installing a gate, and we recommend you continue reading.
You can signal the gate by being behind the wheel. You don't need to go down, and the gate will open automatically. The gate is a lifesaver when you're running to get to work or home. The automatic gate is also available in various styles at unbelievable prices. The manual gate opening effort is greatly reduced. Automatic gates are safe, convenient, and much more. Continue reading to learn more about automatic gates.
Protect Your House
The automatic gates provide high-level protection against burglars. It is not uncommon for crime to occur at night. Burglars are skilled in unlocking manual gates. The automatic gates can't be broken if a command isn't given. The residential gates in Perth require a specific command from the residents, which is not the case with mall gates. The gates provide security and protect you against burglary. You can rest assured knowing that the gate has an advanced integrated lock and other safety features.
Protect the Children
The safety of young children is a major concern for parents. They might get lost if they're not supervised. Automated security gates can be installed to prevent such unfortunate events. It can be used as an additional layer of protection for your property. Because of the transmitter or keypad dialler, the little ones are unable open the gate. The opening mechanism is too complicated for children to operate. The gate can only be accessed by those who have the passcode. Children cannot use the passcode. The children are safe from any intruders and accidents.
Entry Permission
It is essential to have full access permission for residential properties. The automatic gates provide protection for your family members and guests. You can control the access permission to the gates for convenience. Other features include a voice intercom system and CCTV cameras.
You can see how light steel fabrication collection can provide multiple benefits. Before you install, make sure to choose the right type!