5 winning tips for being successful at a singles event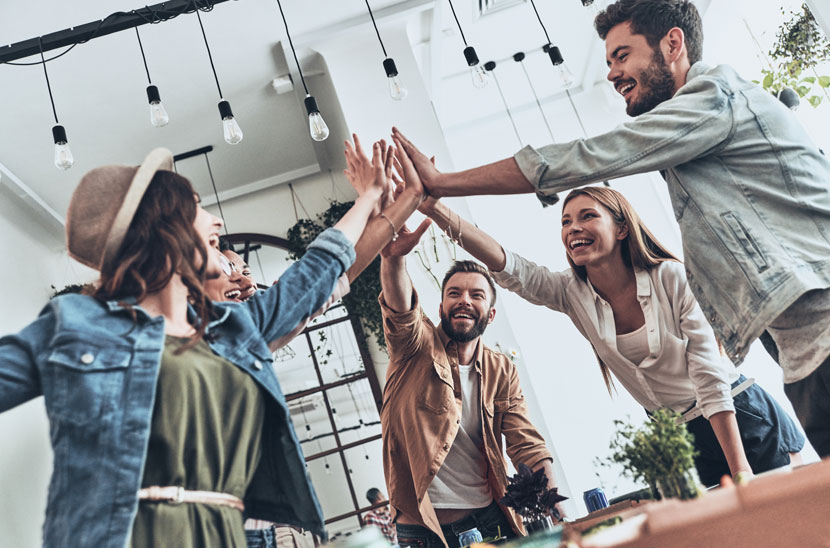 Singles events such as speed dating or mixers can be very awkward and pressurizing. As we were about to begin our large group icebreaker, I noticed a gentleman sitting alone at a table with his back turned towards everyone. He seemed nervous about being there and probably didn't know how he would join a table where everyone else was already settled and making conversation. I approached him and put my hand on his shoulder. He was very friendly and invited me to join him at another table. As the evening neared its end, I glanced over to see that he was still having fun and laughing with his new friends at a table. I was particularly pleased that he came back to another event.
Singles events can be stressful. Here are 5 tips to help calm nerves and make a good impression at Singles Events in Sydney.
Have the right attitude.
You increase your chances of disappointment if your goal is to meet a special person at a singles event. Finding your special someone is a numbers game. It's no different to landing the perfect job. You have a better chance of getting an interview and landing the job if you send more resumes related to your education, skills, and experience. This is also true for finding the right person. The more you meet potential mates, the better your chances of finding chemistry with them. You should be open to meeting new people and making new friends. Who knows, you might meet the one.
Show genuine interest in others
It is not difficult to tell if someone is lying. You've probably had a conversation with someone who seems disinterested. They aren't interested in you or your conversation. Instead, they look at their phone and fidget. Then they reply with one-word answers. How do you feel when you are on the receiving end of this? Try to recall a time you had a deep and meaningful conversation with a friend. Eye contact, undivided focus, intense listening, and responding are all part of the conversation. People are attracted to people who show interest in others. It's a great way to learn more about the people around you and it can help you focus on them.
Focus on yourself.
Singles experts often advise that you "be yourself" at speed dating events or singles mixers. But what does this mean? You can become more self-conscious if you try to be someone you are not. This can lead to nerve-wracking situations. Instead, I suggest that you focus on yourself. Do not try to be "yourself" – instead, focus on the others (see point 2 above) and have fun. Secret RSVP events help you let go of your concerns through the team-building and icebreaker games. Everyone is under pressure to impress when everyone is playing games. Some are competitive, others are meant to build camaraderie. This is when people will see your true personality and perhaps discover chemistry.
Limit your options.
Meeting your special person is often a numbers game, as I mentioned. Your chances of meeting your special someone are higher if you socialize more. Ever met a couple that didn't instantly feel "chemistry"? I've met a lot of them! Chemistry doesn't happen instantly. Because our brains are so complex, it's difficult to predict what makes chemistry between two people. Secret RSVP allows you to make your own choice at live events to affect our live-matching algorithm. We limit our choices early on in the game, which can lead to us missing an opportunity to meet someone deeper and possibly discover chemistry. You will rarely find "love at first glance". Don't limit yourself to Secret RSVP events. Invite as many people as you can to your secret guestlist. And remember to bring the attitude that you are here to make new friends and meet new people. Then, meeting your special someone will be a bonus.
If your friends are coming along, you should get rid of them.
You shouldn't bring your friends to singles events together. You might miss out on potential suitors and, worse, people may feel intimidated by having to enter your tightly knit group. There will be plenty of opportunity to exchange notes after the event, so don't worry. Mix and mingle. Remember the purpose of attending a singles mixer, or speed dating event – to make new friends.
The key to a successful singles event is you. No matter how attractive you are, not everyone will find you attractive. It is a good thing. You save time and can filter out those who are not likely to be able to commit. You can't imagine how much time you have wasted on online dating. There are thousands of profiles out there, but you won't know if you will meet someone in person. It is impossible to meet all potential online beaus in person to find out if they are compatible. Save your time and heartache and get out there and meet new people!