How to Find the Best Floor Sanding Services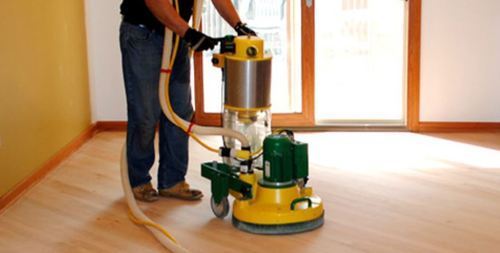 There are many features that add character to a house and enhance its aesthetic appeal. Some of these features are quite expensive, while others can be relatively cheaper. Pools, patios and landscaping are all examples of features that can be added to a home. They not only enhance the beauty of a house's exterior, but also its value. When it comes to interiors, there's no doubt that a nice wood floor, which is created by simply sanding the floors, will be hard to miss. Wood flooring can elevate any room and add a layer of sophistication and elegance. Wood floors are preferred by many homeowners over other types of flooring for a variety of reasons. 
Benefits of Wood Floor Flooring
Here are some reasons why wood flooring is becoming more popular among homeowners:
The Home Looks Better
Wood floors can instantly make a home more welcoming. Wood floors add warmth to a home, and that is a very important thing. Many homeowners also believe that it makes the space look larger. It doesn't matter if this is true or false, they make a great first impression.
Simple to clean and maintain
Cleaning the floor frequently can become tiresome. These floors are easy to maintain and clean. Wood floors are easier to clean than carpets. Just wipe them with a damp cloth. You can vacuum, sweep, or steam clean them. To learn more about steam-cleaning, click here.
Improved Air Quality
Wood floors improve the air quality in homes. It is because unlike carpets this type of flooring does not trap dust, pollen, or animal dander. Tiles do not have the fibers of carpets but they have grout lines that allow these allergens to settle. Wood floors are recommended to people who suffer from allergies.
Refinish able
It is possible that this is one of the biggest benefits of wood flooring. Refinishing wood floors is a cheaper option than replacing the flooring entirely, as with carpets and tiles. You can easily fix the wood floors if you are tired of their color or have moved to a new house but do not like the look.
You can sand away the color that you do not like, and then stain the floor to your preference. Refinishing costs much less than replacing your entire floor.
Find the Best Floor Sanding Service
This article will be helpful if you have wood floors in your home but want to update the look. We'd like to point out that localized searches are often the best. You will therefore be better served by professionals who offer flooring sanding services in London rather than someone in a different city. Here are some steps to take in order to hire the best company for your project.
Referrals are available upon request
This is an easy decision for many, as they request referrals almost every time they require a new service. Wood flooring is becoming more and more popular, mainly because of its many advantages. What does this mean to you? You have a better chance of finding someone in your social circle that has refinished one.
Ask your friends, family or neighbors for suggestions. They'll gladly recommend a good company if they have worked with them. You may also want to ask for referrals, as it can save you time and effort.
Search the Internet
Internet has made finding a wide range of items very easy. Most reputable businesses have a strong web presence these days, which is usually in the form a website. Google can give you a few options that you can explore and select from. You can be as selective as you like with so many options available. This increases your chances to find the perfect company.
It can complicate the hiring process. You'd now have to research each company by visiting their website, reading reviews, etc. You may end up spending more time than you intended on this task.
A checklist will help you make the most of this option. You won't fall into a rabbit-hole. 
Check Testimonials
Client testimonials and reviews are often posted on the websites of companies or contractors who deliver excellent services. You can get a feel for the service quality by reading some of these.
Get Quotes
Quotes can reveal a contractor's reliability and trustworthiness. The more specific the quote about the services, products, and equipment that will be used and their cost, the more transparent and trustworthy the company. Once you have narrowed your list down to a few potential candidates, you can further filter the list by comparing their quotes.
Ask Questions
Ask questions. You may even know the answer. Professional contractors who know what they are doing will not hesitate to put your mind at ease. If you want, they'll walk you through each step so you can be confident that the work will get done.
You can find more information about this decision in this article .
Final Thoughts
It is important to not compromise on quality. However, it may cost a lot to hire a reputable floor sanding in Auckland service. For them to provide top-quality service, they have to use high-quality equipment and products, which can be expensive.
This is important to keep in mind when you are looking for a company with which you can work. It is true that, in most cases, spending money on high-quality services and products will pay off over time.