HOW TO FIND A GOOD PAINTER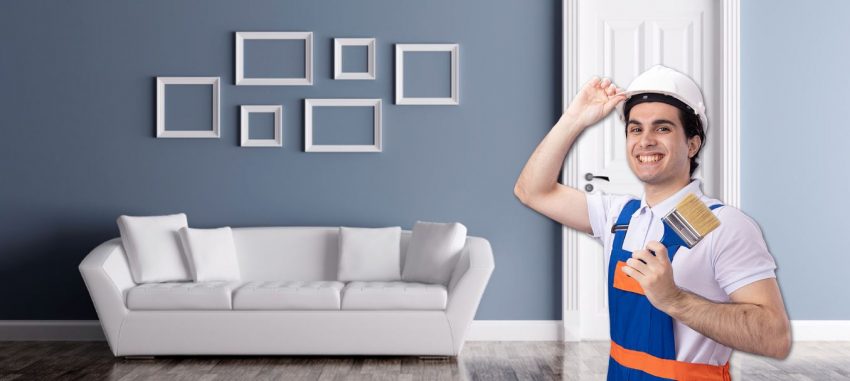 It can be a lot of work to paint your home on your own. You will also need a lot of time. You'll also need some painting experience to get a good finish. It's worth it to hire professional house painters north shore auckland if you are painting your house's exterior or even a single area.
What should I look for in a good painter?
You'll get the best paint job for your home when you hire a professional. How do you choose a professional painter once you have decided to hire one? Here's a list of qualities you should consider when hiring professional painters.
Look for good references
Your friends and family are the best sources of information when it comes to choosing a painting contractor. You can ask them for recommendations. If they had a good experience, they will be glad to share that with you.
Check online reviews about the painters that you are considering. You should read reviews from several sources in order to get a complete picture. Be sure to include both positive and critical reviews. Watch how the company reacts to negative reviews. This can give you a good idea of how committed they are to keeping their customers happy.
Meet your painters in person
You should avoid companies that give you an estimate before seeing your house. You can meet the company in person to get an idea of how they operate.
Be attentive to the way they perform the estimate. You'll receive a more accurate quote if they take the time to look at small details, rather than rushing. Even experienced painters will need to do more than a quick walkthrough in order to estimate the cost.
Ask a lot of questions
You can learn a lot about the estimator and the company when you meet them in person. Ask as many as you can to gather the information needed to make a decision.
What should you ask? You might find these questions useful:
 What is the process?  

 

 What is your experience with painting?  

 

 Do you hire subcontractors or do you complete the work yourself?  

 

 How many painters are there in the crew?  

 

 Do you have any references?  

 

 Is there a guarantee in writing that the work will be done correctly or re-done free of charge?  

 

 What kind of paint do you use?  

 

 What type of paint and color do you recommend for a new house? How many coats is required?  

 

 How long will it take to complete the work?  

 

 When am I required to pay?  

 

 When you finish painting, do you clean up all the mess?  

 

 What prep work is required before the painting day?  
Get a few estimates
Get written estimates for each company after the appointment in person at your house. The estimates should be no-obligation and free. You don't need to hire a company because you've received a price quote.
It is important to get the estimate in written form. You want a clear idea of what's included in the cost: the material costs, the labor, the type and brand of paint and the description of the scope. Compare the estimates to decide which is best for you. Consider more than just the price. Also consider the time it will take to complete the job, the quality of work and how the company makes you feel.
Look back at past work
You can usually find a good painter's portfolio in either a book or digital form. You can also find recent examples on their social media pages or website. Take note of quality when you look at photos, whether they are before and after or photos of finished jobs. You shouldn't see any flaws.
Get a written contract
Your contract should include all the information you need to know about your painting project. The contract should contain information such as detailed timelines, labor cost, material costs and prep work requirements.
A guarantee on the work is something to look out for in your contract. This means that they will fix any damage (such as chipping, peeling or flaking or excessive fading) within two years of the work being done.